URUGUAY AUDIOVISUAL PROGRAM 2023
International audiovisual productions in Uruguay
The Uruguay Audiovisual Program has a mechanism for reimbursing up to 25% of eligible expenses incurred in Uruguay. The recipients are foreign legal entities, responsible for productions carried out in whole or in part in Uruguayan territory and working with a local company.
International Audiovisual Advertising Production in Uruguay
The Uruguay Audiovisual International Advertising Production Program seeks to support foreign audiovisual advertising productions produced wholly or partly in Uruguay. The applied project may consist of pre-production, production and/or post-production activities to be carried out in the national territory.
Lines of Support for the Uruguay Audiovisual Program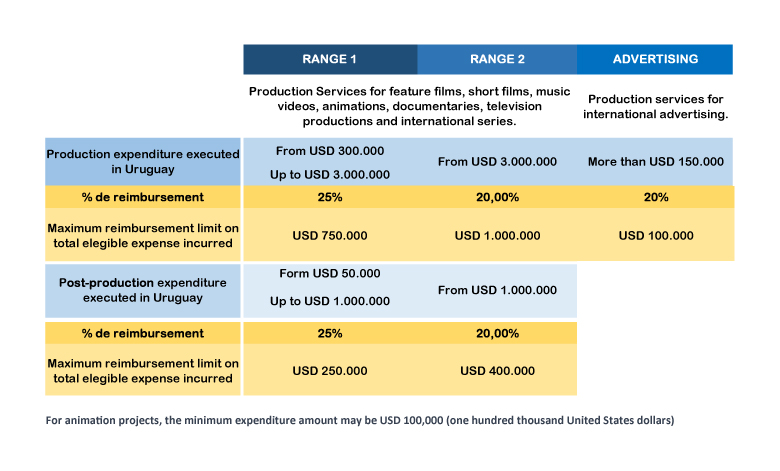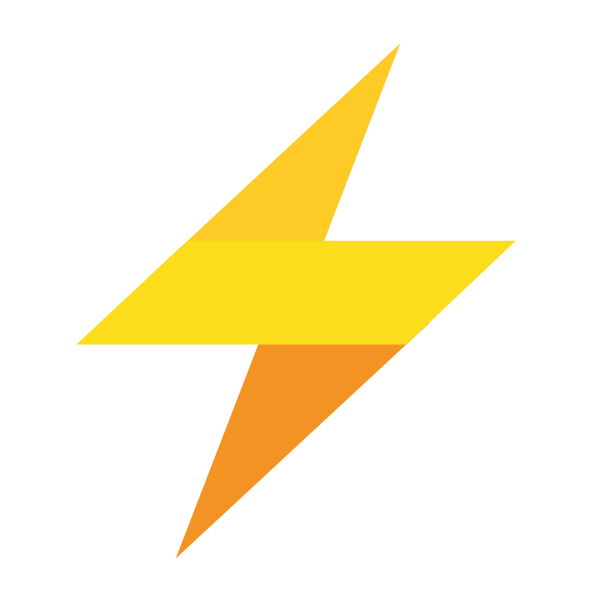 VAT
According to Decree 220/998, the exemption from the payment of VAT (22%) applies to production costs of projects made abroad, filmed in Uruguay.
It is available for all types of audiovisual content including – but not limited to – feature films, short films, video clips, animations, documentaries, TV productions and series for all types of media distribution services such as TV, OTT, cinema releases, etc.
Commercials and advertising productions are also covered when the production company has a certificate of tax exemption issued by ICAU (Direction of National Film and Audiovisual).